It's that time of year when many of us are getting ready to leave on vacation. It's important that you take a few steps to protect your home while your away when it comes to your plumbing. Imagine while your on vacation your home gets a water leak of some sort. The damage a consistant leak would cause is massive and is easily avoidable with just a few steps. If your not home to notice this leak you'll be returning home to a huge mess.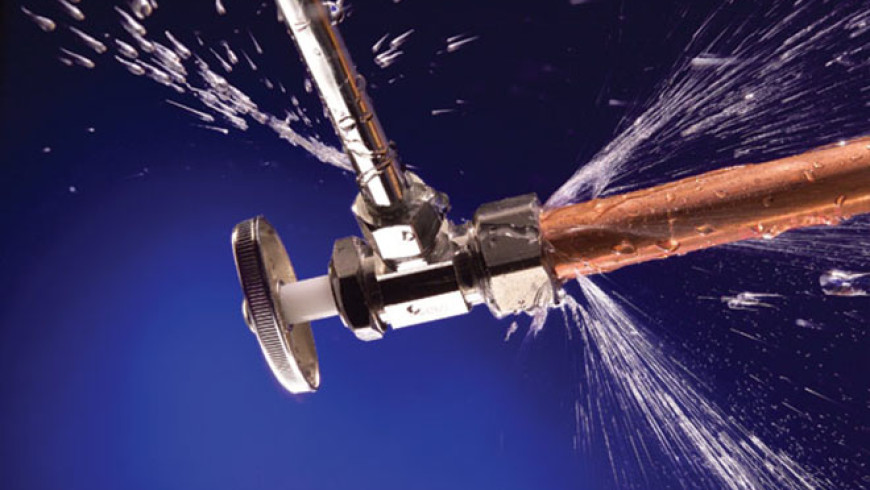 Shut Off Your Main Water Supply
If your not sure where the main shut off valve is in your home you should go looking for it now. Shutting off the main water valve will stop the flow of water into your home from the source. The main water supply valve in most homes is easily found by finding the water supply meter outside. The valve is usually right on the other side of that wall inside your home in the basement or under your home. Sometimes the valve is hard to turn and in warm climate areas it can even be located outside, sometimes below a grate.
These main shut off valves sometimes require a long-handled tool called a valve key. If you can not find your main shut off valve your local plumber can assit you in finding it and make sure it's functioning properly.
Once your main water supply is shut off go open a faucet to drain the remaining water in the water lines. Shutting off other valves within your home also gives a little added protection as well. Some other areas you can find shut off valves is: sinks, toilets, refrigerators, and washer machines.
Shut Off Hot Water Heater
If you have an electric hot water heater then you can save considerable electricity expenses by shutting it off while on vacation. Because we rarely shut the hot water heater off you're likely to not even think of doing this. As long as there is no danger of freezing there is nothing wrong with shutting off your hot water heater. If you have an electric hot water heater you can easily shut it off by simply flipping the switch in your main circuit panel. Some hot water heaters even have a vacation setting on the temperature control dial.
If your doing this process for the first time then it may be a good idea to leave yourself a note to remind you to turn these back on when you return. Remember once you turn the hot water heater back on it will take a little time for the water to heat up.
Give yourself a little peace of mind while your on vacation by taking these few steps before you leave.